TikTok Video
Downloader App
Save your favourite TikTok videos directly to Android Gallery and watch them whenever you want
More than 1 500 Google Play reviews
TikTok Downloader without watermark for Android
sssTikTok app for Android helps you download your favourite videos just in a few steps: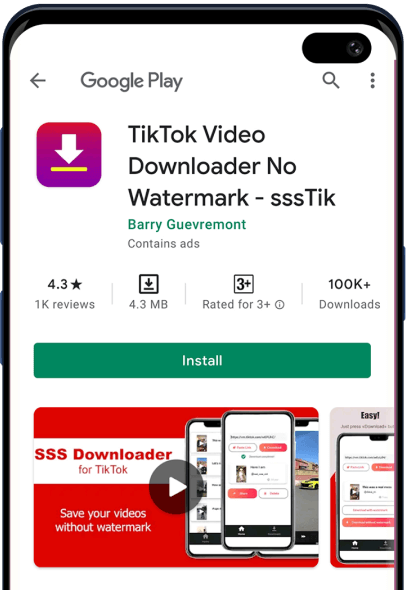 Step 01

Install the App from Google Play Store. Please allow permission for the app to access your Gallery and save your videos there.

Step 02

Open TikTok App and find a video which you want to download.

Step 03

Tap «Share» button and then choose «Copy link»

Step 04

Open sssTikTok Downloader App and paste the link on the main screen

Step 05

Press «Download» and then choose one of the available formats: MP4 or MP3
When downloading is finished, you can find your downloaded videos in Android Gallery or directly in sssTikTok Downloader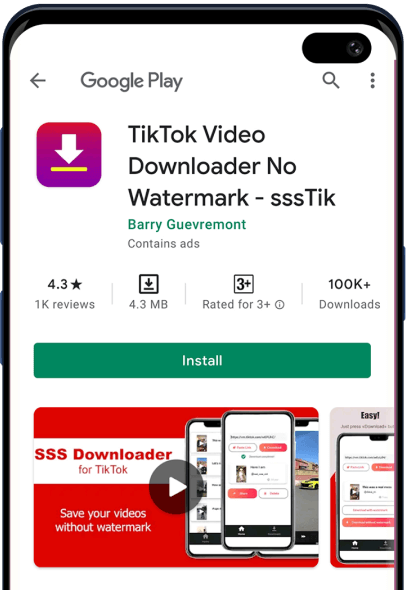 App Features
sssTikTok apk is the best tool to download TikTok videos on Android

Save TikTok videos as MP4 file directly to yor Android

Download audio track from the video as MP3 file.

Easy download with just 2 clicks

Built-in video and audio player.
You can enjoy your files inside our app.

User-friendly organizer to find and manage your files easily.

Share downloaded video and audio with your buddies. Just choose a file and send it with e-mail or your favourite messenger.
With sssTikTok downloader app you can easily download any video or audio (non-copyright) from TikTok.
TikTok Downloader app is totally free and there is no ned to pay money: simply install the app in your smartphone, choose the media content to download, and save it to your device.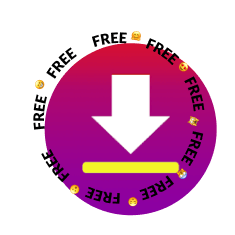 There is no limit for the number of downloaded files. All your videos will be accessed directly in the Downloads tab or in Android Gallery.
Sometimes you will see ads in our app. Please treat this fact with understanding. Ads are the only way of our funding and we have to keep our servers stable.
Find sssTikTok downloader in Google Play Store or press «Install» button on this page.
When the App is installed, please make sure you allow access to your media gallery. All your files will be saved there.
Done! Now you can download TikTok videos without watermark with the share function in the app interface.
Please note that sssTikTok downloader app is totally safe. It passed Google moderation, so you can install it to your device without any worries
Frequently Asked Questions
Just find sssTikTok downloader App in Google Play Store or click the "Install" button on this page. When the App is installed, just paste the link to your favourite video and press "Download"
We support downloading MP3. Just paste the link to a video and then choose "Download MP3". We also suport downloading from TikTok music pages. It works the same way as video downloading.
Simply open your browser, then visit www.ssstik.io and paste the link. Our website has the same awesome features for downloading as our app.
sssTikTok app is specifically designed to save TikTok video on your android phone. Just install it and save any video to your device in just two clicks.
If the original video is in HD, it will be saved in HD. We do not change the quality of downloaded videos.
No. We do not support downloading private TikTok videos. Some videos can't be watched from certain countries. There might be problems with such videos also.
Open your Android Gallery. You should see sssTikTok folder. All your videos are stored there. You can also see "Downloads" screen when viewing our app. Choose one of those folders to find your files.
No. sssTikTok app just helps users to download their favourite media directly from TikTok website. We do not store or keep any content